Journey Back To The Future
Young Life Adult Camp
Sept 25-27, 2020
Enjoy a Young Life family connection weekend at RockRidge Canyon!
Young Life presents a refreshingly new type of weekend because, when it feels like everything is changing, it's good to know there are positive constants.
This special weekend is designed to be a time of celebration and renewal.
Yes, it's going to be a little different. Yes, you'll be asked to bring a mask to wear when appropriate. But one thing is for sure: You will experience warm YL hospitality, including protocol friendly fun, thoughtful speakers, excellent food, accommodation, and the unparalleled natural setting of RockRidge Canyon in September –It's always good to go back!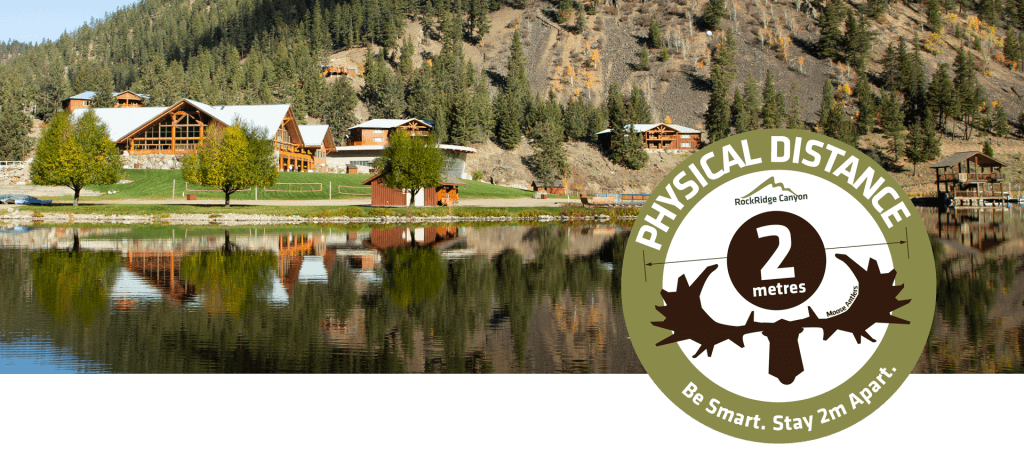 HEALTH & SAFETY
RockRidge Canyon staff have been successfully running very popular Family Retreat Weekends throughout the month of August. They've done an amazing job learning and implementing protocols and the feedback has been incredible. They're working hard to keep their guests, staff and volunteers safe and still provide an amazing experience. For more information please read the
COVID-19 FAQ here
.
Club: We'll simultaneously use both The Rock and the Copper Room for Club, giving us lots of space to spread out and follow COVID-19 guidelines. YL President Mike O' says, "We probably won't be singing "Sweet Caroline, touching me, touching you." Our program team still will be bringing on the laughs, appropriately.
Seminars: Be sure to sign up early as seminar rooms will have limited capacity to provide extra space between folks.
Meals: RockRidge Canyon has done a great job providing cafeteria style plated meals, meaning you pick, they plate. We'll also have staggered meal times so that there aren't large groups waiting in line, or long lines for food service. Plus, your table gets a friendly (masked) server to deliver your coffee and beverages.
Come with your bubble! Sign up with your family and friends within your bubble. You'll be eating and seating together.
WHO IS THIS WEEKEND FOR?
You! We'd love to see past, current and future YL Committee members, Leaders, Staff and Volunteers. Bring your spouse. Bring members of your family. If you need a break, well, this is IT. (Btw, YL volunteer leaders, please contact
Amy at the YL National
office and ask about scholarships for this weekend).
Be sure to register with your family/friends group, as tables at meals, accommodations and some seminars are based on your PODS. (People Observing Distancing Safety). For those 18 and under, you are welcome with your family. Families, you are welcome to bring your children, but please keep in mind you are responsible for them at all times on the property.
OUR DESTINATION
If you've been to RockRidge Canyon then you know there is no place like it. 1500 acres of God's creation in a secluded valley, surrounded by mountains and a serene lake fed by burbling creeks. The facilities are top-notch and maintained with care. Red Seal chefs prepare you meals. You choose your accommodation level – Wolfe Creek Lodge or Dorm Lodges. There are a tonne of activities available on site, including our new Willis Creek Nature Walk, kayaking, stand up paddle boards and canoes, bikes, ball hockey rink, basketball court and more. Enjoy classic campfire on Main Street or snacks in Scoops. For those who love coffee, we've got you covered. Baristas build your favourite brew in Canyon Coffee.
Heads up, the zip line and challenge courses will most likely remain closed for the season, however, weather permitting (and it's generally awesome in September) we'll have the pool and boats open!
Friday
Arrive after 1 PM Friday afternoon with your pod (Family/friend bubble/singles).
Be prepared for a health check, including temperature scan
Submit your Heath Form. Remember to have it pre-filled out.
Give your self some time to enjoy the property together. The full weekend program starts at dinner at 6:30 PM.
Note: Dinner times are staggered, for your safety. You'll receive you meal time schedule at registration.
Sign up for weekend activities early.
Our first club begins at 8:15 PM.
Saturday
Lots to do from dawn till dusk. Socially distanced Seminars, devotionals, fun on property, down time, up time, great food and plenty of laughs are in store.

Our second club begins at 8pm.
Sunday
Our final club and bag lunch will end by 1 PM but you are welcome to stay and enjoy the property until 3 pm, if you are able! 

Roll home  happy, refreshed and inspired.
REGISTRATION
Due to current protocols maximum attendance is limited. Book soon!
All inclusive prices start at
$269
Young Life volunteer leaders – You are ALL INVITED
A generous 
scholarship
 has been made available for volunteer Young Life Leaders
Save $100 on the Dorm $199 rate. YL wants to bless you with an amazing $99 weekend rate.
Special offer limited to current volunteer Young Life leaders.
Family bubble discount
Save $50 when you register your family pod of 3 or more in the same DORM lodge room together.
4-6 per dorm. Use promo code FAMILY50
Young Life Staff 
Register by
emailing Amy
, as per norm for your YL Staff discount.

CAMP SPEAKER
Miller Zhuang
We are excited that Miller Zhuang will be our camp speaker!
Miller learned many life lessons at an early age. He found himself living on the street at the tender age of 6, while his parents were arrested and detained by the Chinese authorities.  The Lord used his experiences to draw him to Himself and give him a heart for youth. Miller's faith deepened and he has served on Young Life staff in China.
Miller has church planted in Venezuela, been the Senior Pastor at Richmond Chinese Baptist Church and is currently President of Lifestyle Ministries International (Canada). Miller continues to get youth to camp at RockRidge Canyon every summer.  He and his wife have two sons, two daughters, and three grandchildren. We trust you will be inspired as you hear Miller's story.
ACCOMMODATIONS
There are 3 accommodation options.
Book soon as select rooms are limited.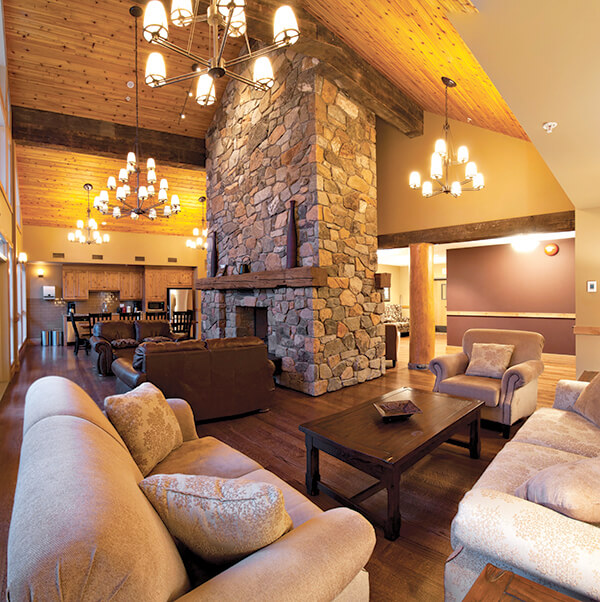 There are a limited number of rooms available in our luxury guest lodge during fall retreats.
Wolfe Creek Lodge rooms are well appointed with air conditioning and private washrooms, each room is designed for your comfort. A variety of rooms are available, sleeping 2 (King or two Twins) or 4 (King plus bunk).
Shared room (2 people per room): $349 per person
Private room:  $475 per person
Whole Dormitory Rooms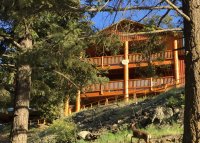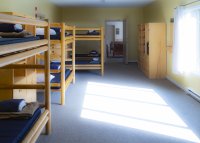 We're repurposing the Dorm Lodge rooms to host your family/social bubble. It's like having your own cabin! Your private space features pine post bunks in each room. Each room also has an adjoining washroom with 3 sinks, 3 showers and 2 toilets, lots of plugs and room to stretch out. Max occupancy 4 (Up to 6 for direct family members). Book together when registering.
Yes! Bedding and towels are provided in the dorm lodges.
Group (Based on min 3 person occupancy) $269 per person
*Family discount (dorm only): Book a full (4-6 person max) dorm room and each family member receives $50 discount. If you qualify, use code Family50 at checkout.
RV Pads
You are welcome to bring your RV. There are 9 RV pads with full hook-up (water, power and sewer) on the hillside overlooking the canyon. The RV park is about 750 meters (10-15 minutes walk). Some RVers bring bikes or have a detached vehicle ready as their shuttle. Available on a first come-first served basis. Contact Amy (avanderhorst@younglife.ca) for availability and registration.
Tents 
Due to heightened sanitary standards around shared spaces at this time (think Pool House bathrooms & showers) we are unable to offer tenting.
Covid19 Protocols
We are working within the BC Ministry of Health guidelines to keep everyone as safe as possible
Limited Wolfe Creek Lodge rooms are available.
Dorm lodge rooms will accommodate a maximum of 4 (up to 6 if in immediate family) people. Register your your family/group bubble.
Meal tables will be set up for pods/bubbles of a max of 4 (up to 6 if in immediate family) per table. Private seating might be available after all pods/bubbles have been seated, as COVID restrictions allow.
The seating for talks will be limited. Young Life "Club" will be split, with live streaming, between The Rock and Copper Room. Max 50 per room.
While the zip line and challenge course might not be available, many activities outside will be possible, including kayaks, bikes and reserving the ski boats for your group.
Please note you will be asked to be placed into a pod/bubble of up to four people for meals and housing. Some exceptions may apply for larger (up to 6) direct family members.
Health Form
Please complete BEFORE you arrive. Required at registration.
Shared Dorm
$269per person
Min 3, (Max 6 if immediate family)
*SAVE $50/person when you register 3+ Family members staying together: Use CODE: FAMILY50
Wolfe Creek Lodge - Shared
$349per person
Based on Double Occupancy
2 people sharing
Wolfe Creek Lodge–Private Room,
$475per person
1 person
maximum per suite
If you have any questions about the Young Life Adult camp this September, please contact Shelley at saustin@younglife.ca.