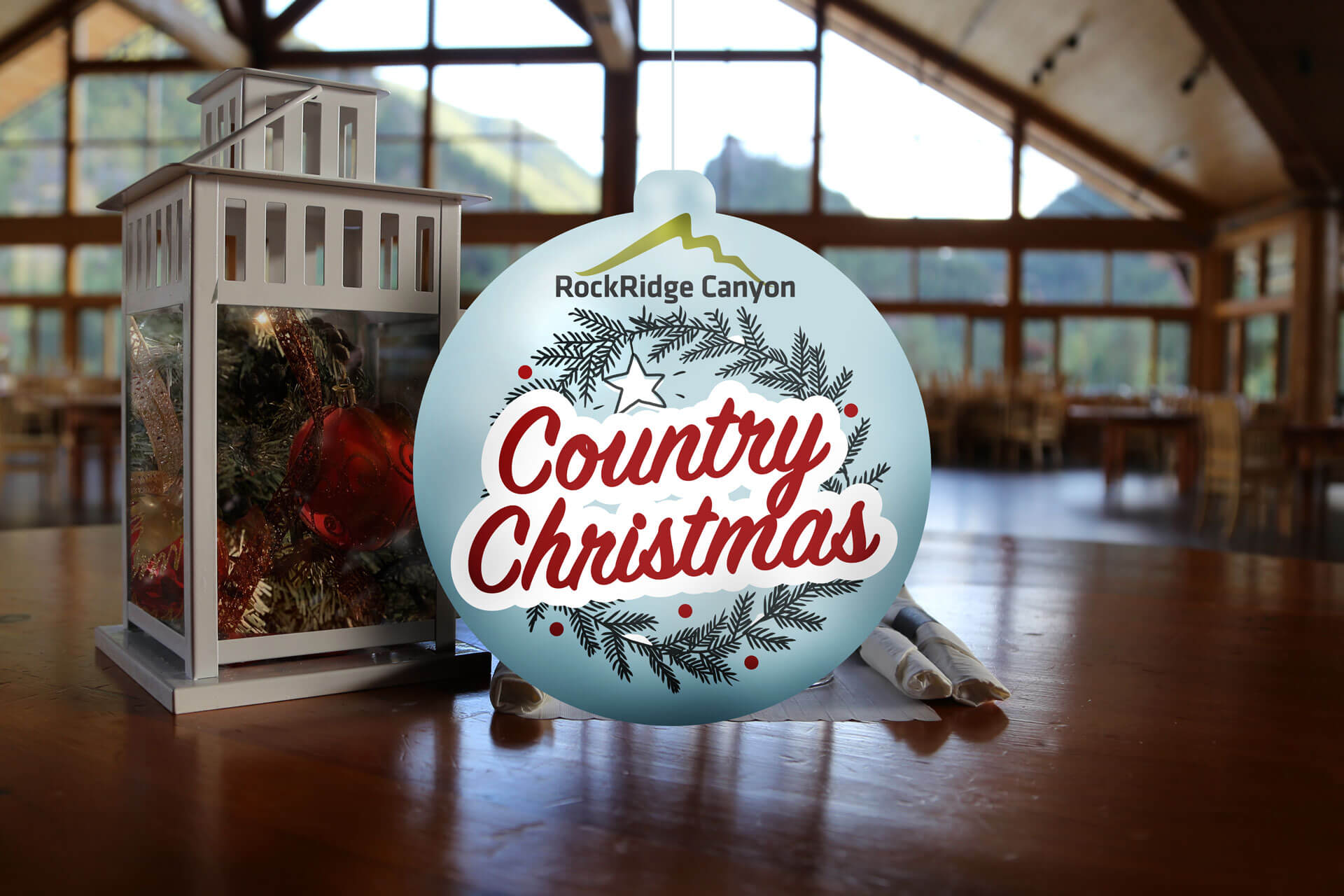 Corporate and Group Bookings
WHERE LUNCH, DINNER AND FUN ARE STILL ON THE MENU
Reservations: (250) 295-0015 or rockridge@younglife.ca
NOVEMBER DATES CANCELLED
due to BC Provincial Health Officer restrictions. We will reassess availability after the Provincial Health Officer Dec 7th update.
Thank you for your support and understanding!

A WARM INVITATION TO YOU
Set on 1500 acres, with a dining room that usually seats over 400, we have the space and facilities to host your work group and families this Christmas season. As per BC health protocols, we're limiting the number of people on site, at activities and in the dining room. This means your group will have even more room to spread out and enjoy their RockRidge Canyon experience!
OUR TEAM WELCOMES YOURS
While our regular overnight retreat bookings have been interrupted, we are happy to bless the community. Casual or fancy, we have seasonal menus and activities ready to go. We're adding a few festive touches to the property, perfect for group photos or those Instagram moments.
Let's keep everyone healthy
Our staff are working hard to facilitate Provincial COVID-19 Health guidelines. Health checks are required for all guests upon registration. Our dining room operates with restaurant protocols. Currently, masks are strongly encouraged for all indoor areas. Come prepared to enjoy your visit responsibly within your family/current social bubble.
Registration & Cancellations
We understand Provincial Health Guidelines fluctuate, which may restrict access to the property at some point. If your visit is cancelled refunds will be available for registered guests.
LUNCH + AFTERNOON     12 noon – 3 pm
Enjoy a casual lunch and an afternoon of fun on the property.
DINNER + EVENING      5:30 pm – 8:30 pm
Enjoy a hot plated buffet and dessert, then take the evening to enjoy the property.
GROUP SIZE
We are able to welcome groups of 30 to 120, up to a maximum of 30 dining tables.
SELECT WEEKEND DATES
November dates have been cancelled. All going well we will reopen December 11, 12, 13, 18.
Please contact us to request midweek dates not listed.
November 28 (lunch only), 29 (dinner only). December 4, 5, 6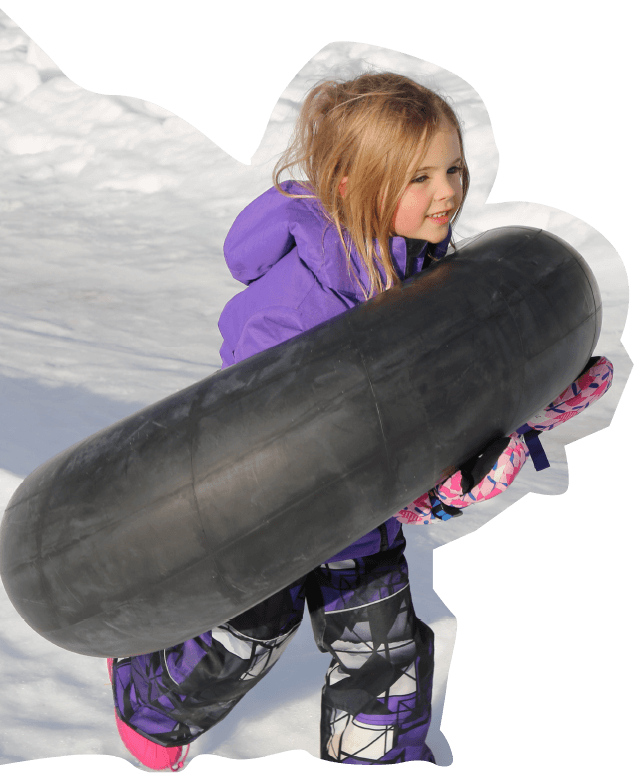 AFTERNOON PASS
Kids (3-12)……$13    |     Adults……$19 
Includes Lunch plus
Stepping out – Outside
Hay Rides
Nature walk with trivia
Bonfires on Main Street
Ice rink, skating*
Tube hill and bonfire*
Zip Line  [On request, extra fee]
Hanging out – Inside
Games Room
The Loft Lounge and Canyon Coffee Bar
Christmas "Photo Booth"
Scoops Snack Bar [On request]
EVENING PASS
Kids (3-12)……$16    |     Adults……$29 
Dinner plus:
Stepping out – Outside
Hay Rides
Bonfires on Main Street
Ice rink, skating*
S'mores (on request)
Hanging out – Inside
• Games Room
• The Loft Lounge and Canyon Coffee Bar
• Scoops Snack Bar (on request)
• Christmas "Photo Booth"
* Weather dependent, if it stays snowy and cold
Prices include meal and most site activities. Masks are recommended for all indoor spaces and outside where you're unable to maintain 6' from guests outside your family or work bubble.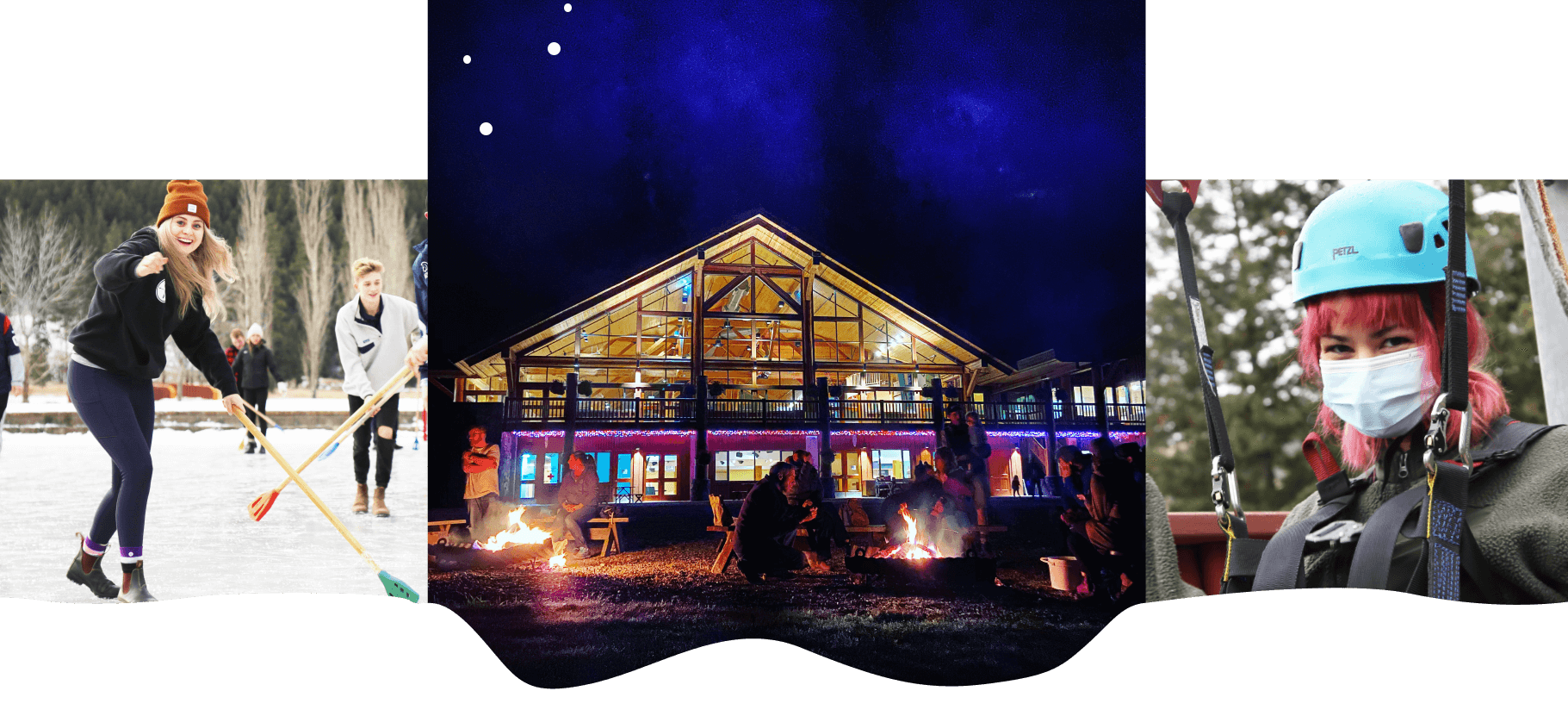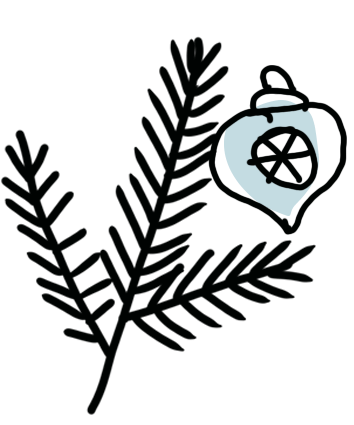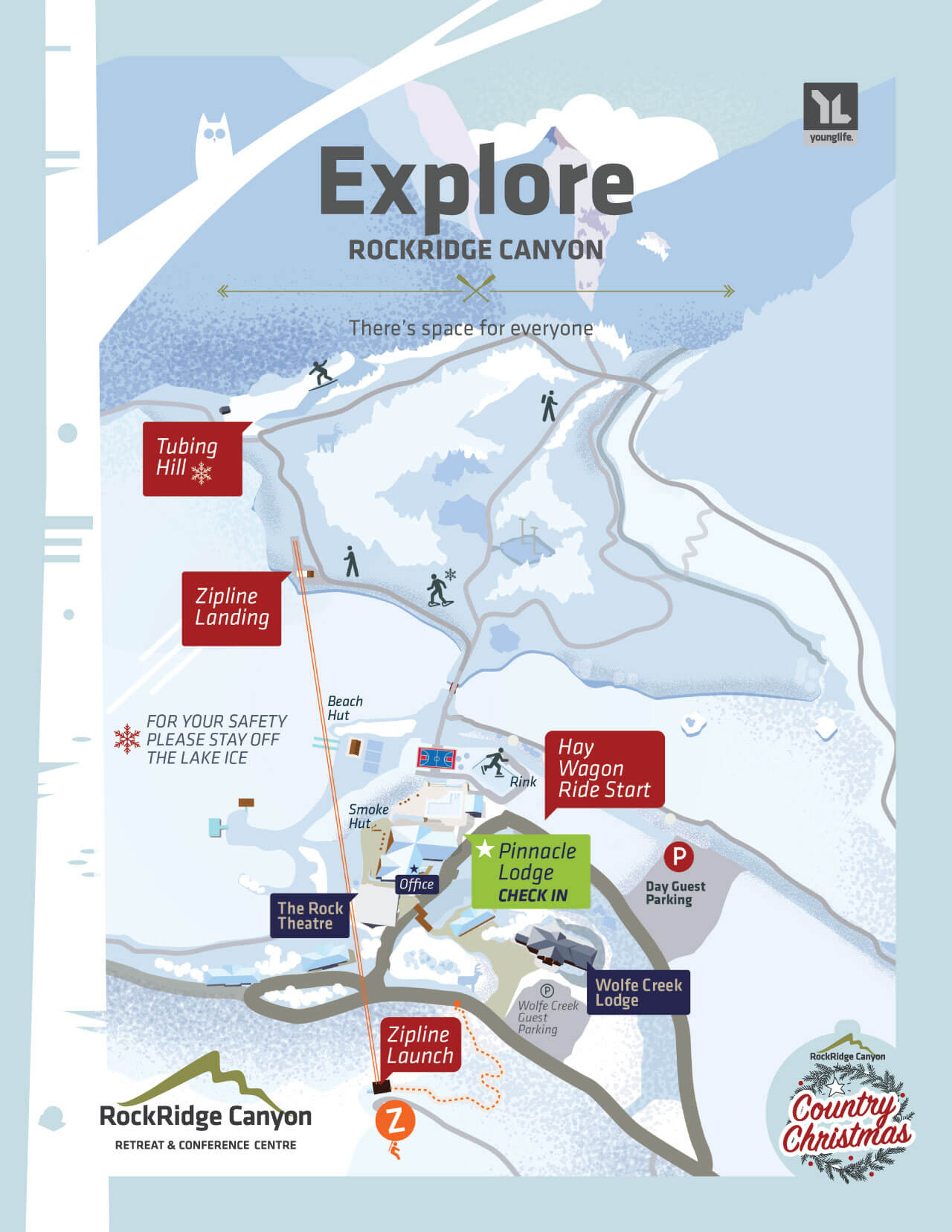 Guest Comments
WEEKEND RETREATS
"The most fun-filled 5 days our family has ever had! Many thanks to staff and other families that attended. We'll be back."
"Our family had an incredible time at RockRidge Canyon, it was a definite highlight of our summer. We have already booked it for this upcoming summer."
"Young Life's Family Camp was the highlight of our summer. It exceeded our every expectation. The facilities, activities, fellowship, and food were all top notch. All of us had a great time and can't wait to return."
"We had a fantastic time at Family Camp. What a fun and friendly place to connect! The staff, food and accommodations were excellent. We were first time campers and this will certainly not be our last time here."