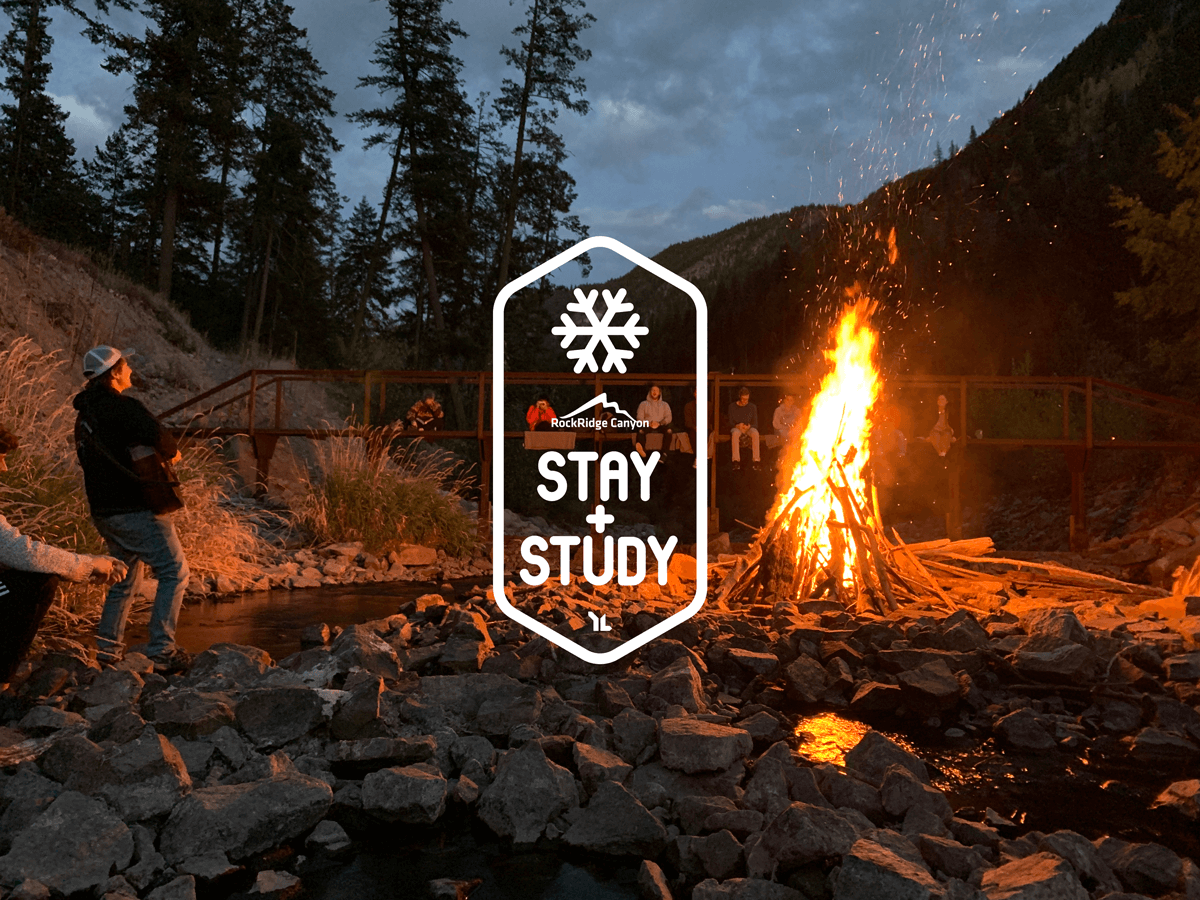 Serving at RockRidge Canyon, a Young Life Camp
Winter Work Staff 2021
Stay & Study Program
UPDATE
All positions Winter Stay & Study 2021 have been filled
Thanks for your interest! If you'd like to be contacted about future opportunities for young adults to serve at RockRidge Canyon please contact Allan. We're planning for Summer and Fall so we look forward to chatting with you! 
A life lived with purpose
It's not often in life that we get to evaluate our purpose, map out our future and reflect on our past. Our Work Staff team is committed to Christ first and foremost. You will have the ability and opportunity to serve with excellence and have a desire to be challenged and grow in your relationship with Christ. 
Winter 'Stay & Study' Work Staff positions at RockRidge Canyon play a vital role in our rental season, an essential aspect of what makes the summer youth season possible.
You'll live in a rural environment, surrounded by other people like yourself who really want their life to count for something. We think you'll come away from your experiences at camp better equipped to make choices about your future plans, education and career.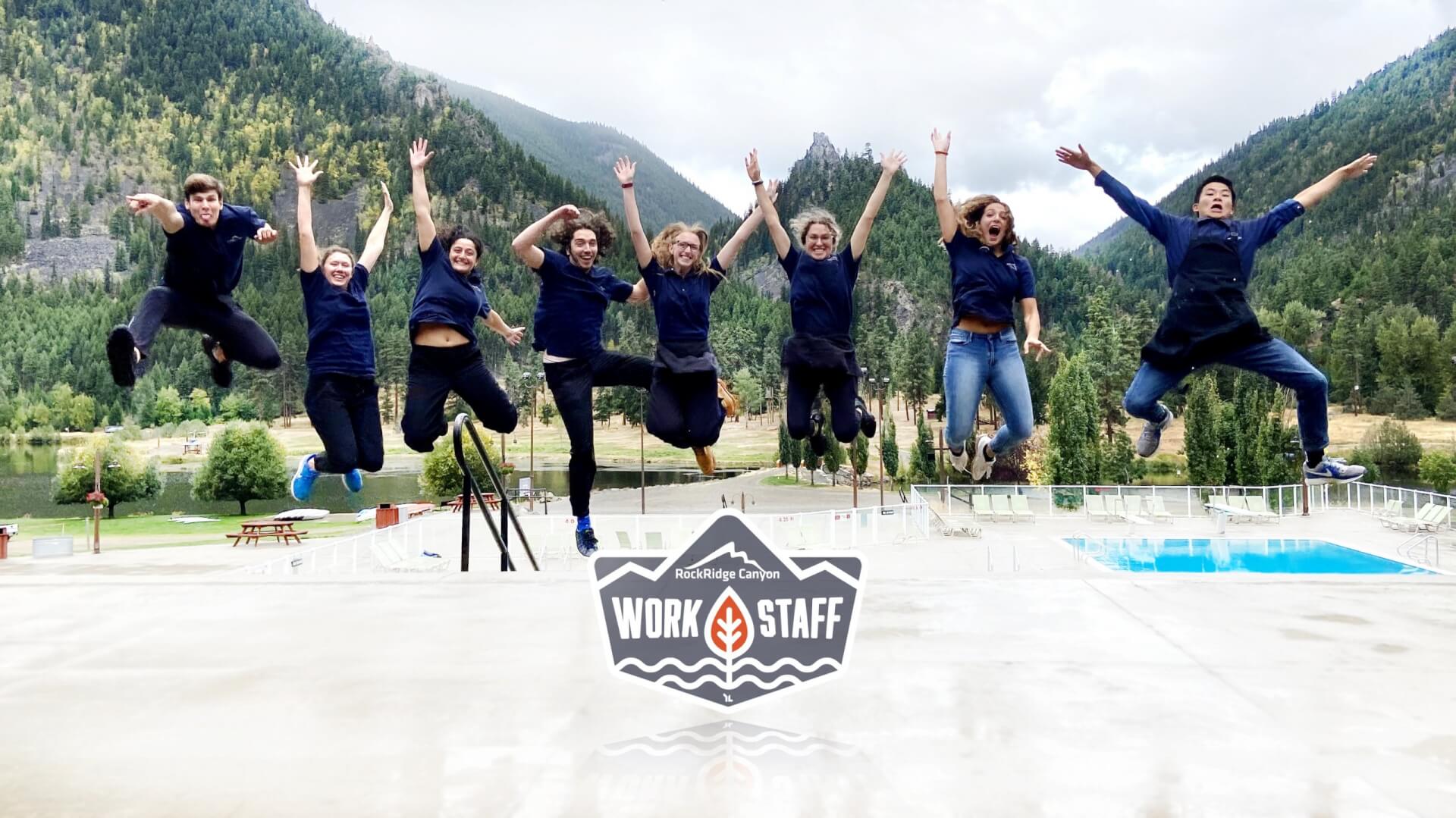 Stay & Study
This is an awesome opportunity to live at RockRidge Canyon this Winter, while taking your online university and college courses. Join other college students as you live in Wolfe Creek Lodge, study, volunteer some weekends, and enjoy the RockRidge Canyon community throughout the Winter season.
Arrival: January 3, 2020
Departure: On or before April 25th, 2021 (We are flexible with students school and finals schedule).
Number of positions available: 8-10 max.
Rent
$450/month plus volunteer hours each month (1 weekend minimum). Accommodation is shared.
Rent reduction: For additional weekends of volunteering $150 will be subtracted from your rent.
You must be willing to work weekends.
Meals
Rent includes accommodation, however please note it does not include daily food/meals. Access to kitchen is provided.
Lodging
Shared accommodation
2nd Floor of Wolfe Creek Lodge
Stay & Study Work Staff are provided with spaces for study, recreation and community.
Payment
You will be billed at the end of each month
Staying Safe
Staff health is paramount. Throughout the 2020 Summer and Fall we have been hosting Family Retreats. The planning and execution of these Retreats have given RockRidge Canyon staff the knowledge and experience necessary to follow BC protocols, and put in place best practices for on site guests, volunteers and staff. 
Health Screening upon arrival.
2 week introductory health watch.
Single occupancy in Wolfe Creek Lodge during your first 2 weeks on site, with a maximum of 3 people per accommodation thereafter.
Currently masks are required in all common areas
Encourage social distancing when and where necessary.
Follow RockRidge Canyon and BC Health protocols on and off property.
Health protocols are subject to change as required by the Provincial Health Officer.
Age Requirement
At least 19 years of age, as of start date.
Education
You must be enrolled in a university or college program, taking online courses during this session.
New Year's Family Retreat
Stay & Study students will be required to volunteer for New Year Family Retreat December 31-Jan 3, 2021.
Roles
Winter Stay & Study Work Staff will serve in multiple roles, which may include:
GuestKeeping (Guest Services + Housekeeping)

Food Services
What are your special skills & life/work experience? Let us know in your application!
Dates
Start  Jan 3, 2021
End  On or before April 25, 2021
(We are flexible with student's school and finals schedule)