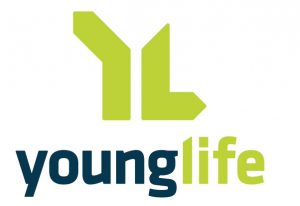 Summer 2021
President's Message
Updated March 1st, 2021
In the summer of 2020, our Young Life, WyldLife, Capernaum and Skatelife teams across the country blew us away with creative, fun and adventurous camping alternatives. Some were in urban settings, others were hiking or on camping trips and many were doing epic activities on land or water. We did our best to offer teens the "best week of their pandemic-summer."
As COVID-19 continues to limit our ability to host and gather well, we've made the decision to approach Summer 2021 with a similar regional-based-strategy for "camping". The anticipated restrictions around group size, travel, social distancing and our own standards of camping excellence will make the summer camping we are used to at RockRidge Canyon and Saranac Village extremely difficult. RockRidge Canyon will not be hosting traditional Young Life camp this summer; you'll hear more about their alternative plans in the weeks to come.
We are confident that God will help us move on towards an exciting summer. Your local Young Life, WyldLife, Capernaum & Skatelife staff and leaders are already busy planning and dreaming for the next-best-thing for Summer 2021, so stick close to your local area for updates on what that may look like very soon. We can't wait to return to camp again once it is safe and wise to do so!
Sincerely,
David Thakkar
President
We're praying and preparing for a busy summer focusing on families – We hope it includes you!
Teens
Traditionally Young Life Camps are a highlight for teens and focus on what matters most to them – fun, adventure, friendship and a sense of significance. A unique aspect of our Young Life camping program is that teens attend with their leader they've come to know throughout the school year. Many teens leave YL camp saying it was "the best week of my life"! Teens are invited to join their leaders at camp. This summer,  Young Life leaders will be providing creative alternatives to camping. Be sure to check with Young Life in your area for dates and times. You are also welcome to come to RockRidge Canyon with your family during Family Retreats!
College age
Serve. Grow. Play! RockRidge Canyon is preparing for something awesome this summer, so we're now taking applications for Interns and Summer Staff. As Young Life, we strive to serve with excellence, so these rolls are crucial to delivering a premium guest experience and smooth functioning of this massive resort style property. Get your applications in soon!
Work Crew
Historically, Work Crew come and serve for a week during their regional camp. We recommend chatting with your leader from your area for summer opportunities.
Families
Stay and play this summer. RockRidge Canyon is like an all-inclusive resort, taking care of your meals, accommodation so that you can focus on fun and family time. Last year we welcomed families to enjoy their summer vacation here and, from all reviews, it was a resounding success. We are already making plans to invite families back again this summer. Stay tuned!
Apply today
Work. Grow. Play.
"The best week of their lives"
Since 2004 Young Life Canada has been hosting summer camp in British Columbia, just outside of the picturesque town of Princeton. Teens in western Canada attend RockRidge Canyon. Teens in Ontario and eastern Canada attend Saranac Village, a camp owned by Young Life USA located in upstate New York.
For teens, it's more than just a week at summer camp. A unique aspect of the Young Life camping program is that teens attend with their leader they've come to know throughout the school year. They arrive with friends and leaders, enjoy the week together and return home together, all with a shared experience to cherish throughout the year.
With premium facilities and well trained staff, each Young Life Camp strives for excellence to make the experience "the best week of our lives" for each camper.
Thanks so much for your interest in coming as a teen camper or if you are a parent, for sending your teen to a Young Life of Canada camp at RockRidge Canyon.
What makes Young Life different is that leaders are involved year round, building relationships and involved in the schools throughout the school year. Teens are invited to come to camp with their Young Life area club group. This includes their volunteer leaders and junior or senior high school friends who attend a Young Life area club group throughout the school season. Because of the bond that is formed in the local area and transportation to camp, our registrations are set up to go through the local area. We highly recommend attending the local area clubs prior to registering for camp, if at all possible.
History
In 2001 Young Life of Canada was given 1,500 acres of the Princeton Stock Ranch property which included a small lake, one ranch home and a barn. Three years of construction transformed it into what many consider Canada's premier camp for teenagers. In the Fall, Winter and Spring seasons, RockRidge Canyon operates as a full service Retreat and Conference Centre for groups and businesses from across Western Canada and Pacific Northwest states. In 2018 we hosted over 8,000 guest visits!
The Lake
In 2007, a rare engineering feat occurred, seeing Lorne Lake (formerly 80 acres) turned into Inspiration Lake, now 203 acres! The lake project took about 5 years to complete, and upon finishing the dam, it took six weeks to raise the lake roughly twenty feet to its new shore line. The lake is home to numerous fish species and a resource for our wildlife neighbours, including eagles and magnificent osprey.
Accommodations
RockRidge Canyon has three dorm lodges, housing 100 campers each, as well as Wolfe Creek Lodge, a luxury guest lodge. In the summer Wolfe Creek houses Summer Staff, Adult Guests and other camp staff. From September through June, Wolfe Creek Lodge is available for retreat guests and group rentals.
Activities
RockRidge Canyon is a 1500 acre playground. Summer comes alive with water sports like wake boarding, wake surfing and "The Spinner". Standup paddle boards, kayaks canoes ply the waters of Canoe Cove. Of course, there are plenty of classic camp water front activities, including just hanging out on the beach. We feature one of Canada's longest dual zip lines, high ropes courses and plenty of mountain bikes to explore nature trails throughout the property. There's beach volley ball, basketball court, ball hockey court, massive swimming pool and much, much more to enjoy, both indoors and out. Each week the YL Program Team provide engaging activities for all personality types.
Dining
Teens enjoy meals in the spectacular Pinnacle Dining Room, overlooking the lake and canyon vistas. The RockRidge Canyon Red Seal Chef carefully plans delicious meals and, with notice, can accommodate many dietary requirements. The kitchen also includes an on-site bakery for lots of fresh treats. Ice-cream, snacks and more are available at Scoops Snack Bar, and Canyon Coffee espresso bar baristas serves up quality coffee and tea beverages.
Young Life & Wyldlife
The senior high program is called Young Life (usually Grades 10-12). Young Life has a middle school or junior high program in some areas. It's called Wyldlife (usually Grades 7-9).
Contact information for Young Life and Wyldlife Clubs is available on the Young Life of Canada Site. Find your local Young Life Area Directors here:  www.younglife.ca/find-yl/
They will let you know the details about the local club group, the dates when your area is coming to camp; the fees that include their camp fees, bus costs, camp shirts and other items covered; whether there are any spots available; and the on-line link you need to sign up. As well, often local areas help the teens to fund-raise to help off-set their fees.
As an additional resource, you can find camp dates below. Scroll down to find the region, then the area. Choose the area name and dates appear.
If you have any other questions, please do not hesitate to ask!