It's time to celebrate a new dawn, a new day and a new life!
May 27-29, 2022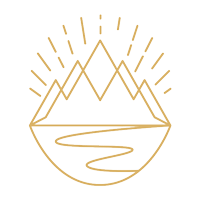 Experience the breathtaking expanse of the canyon, the surrounding mountains and soak in the beauty of the lake and the crisp fresh air. Gain confidence as you conquer the ropes course, Tower of Terror or lake-crossing zip line. Share some laughs in a canoe or learn a new skill in stand up paddle boarding in picturesque Canoe Cove.
This weekend you'll enjoy Young Life through our evening club, bursting with humour, music, and opportunities to learn about God's great love. On Saturday, you are welcome to choose seminar topics that speak to your heart and bless your life. Renew or start a new relationship that will grow and blossom into the future.
The Saturday Evening Banquet is a special time of celebration and entertainment. Be prepared for a lot of laughter and fun.
Our goal is for you to experience a warm, loving and encouraging environment, then return home refreshed and renewed.
We can't wait to see you!
ARRIVAL & DEPARTURE
FRIDAY
1:00 pm
Welcome at the RockRidge Canyon gate
Check in at the Pinnacle Dining Room
2:00 pm
Activities begin to open on site!
6:30pm
Dinner in the Pinnacle Dining Room
SUNDAY
12:15 
Lunch
3:00 pm
Departure