A Young Life Weekend for Women
May 22, 23, 24, 2020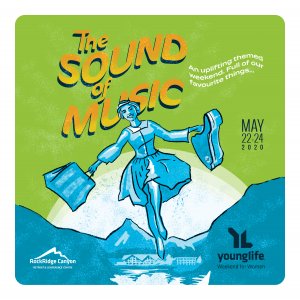 FRIENDSHIP, FUN, FAMILY, FAITH
These are a few of our favourite things!
Whether you're looking to connect with old friends or make some new ones, Young Life's Weekend for Women will provide opportunities for quality 'girl talk.'
Gain confidence as you conquer the ropes course, tower of terror or zip line. Learn a new skill through wakeboarding, painting, or kayaking. Or simply soak in the beauty of the lake, mountains, and crisp fresh air.
Experience Young Life through our evening club bursting with humour, music, and opportunities to learn about God's great love. Choose seminar topics that speak to your heart and bless your life. Cultivating meaningful relationships that will accompany you on this journey we call life!
ENCOURAGE YOUNG WOMEN – RATES FROM JUST $199
If you've experienced a Young Life weekend at RockRidge Canyon you'll know why you'd like to bring a young friend. It's a valuable weekend to be amongst other women, to be uplifted and encouraged. In order to make this experience more accessible, we're offering a special rate for 18-35 year old women. Just $199 for the full 3 day experience! Book by April 30, 2020.
SATURDAY THEME
Something that sets Young Life women's weekend apart from other retreats is our themed Saturday night dinners.
This year's theme is The Sound of Music. We'll be celebrating "a few of our favourite things", including Friendship, Fun, Family and of course, our Faith.
While it is optional, many women come to dinner dressed to reflect the theme and have a tonne of fun doing it. What character from the musical do you best relate to? We can't wait to see what you and your friends come up with!
ARRIVAL & DEPARTURE
Friday: Registration opens at 1:00 pm on Friday – Spend your afternoon in the pool, walks around the lake, zip-lining or simply napping until dinner! The full weekend program starts at dinner and runs through until Sunday. 
Sunday: Brunch is served near noon. RockRidge Canyon remains open for Women's Weekend guests, with outdoor activities for your enjoyment, until 3pm.
World Class Food
This is a chance to sit back and relax while someone else does the cooking! Your meals will be served to you family style, you don't even need to clean up! Our kitchen staff is also happy to accommodate special dietary requests. The espresso bar will be open first thing in the morning for early risers and last thing in the evening if you'd like to socialize or just need a steamed milk to help you drift off to sleep.
Comfy Beds
The choice is yours,
you can book a private room in our stunning Wolfe Creek Lodge that has a variety of smaller hotel style accommodation or join your friends in a high-class dorm style room. The choice is yours but book early to ensure you will have the room you want! Group rates, for ten or more, are available if you plan to fill a dorm room.
Informative Seminars
Experts in a variety of fields ranging from light-hearted activities to deep personal areas of need will offer 45-minute seminars. You will be able to attend two seminars on Saturday morning. Some topics will also be the subject of "Table Talk" at Saturday's lunch.
Cabin Time Groups
"Cabin Time" is small group discussions & relationship building moments that are intentionally planned to help women grow personally & spiritually in community. Your Cabin Time Leader will be in touch with you soon after you register. No one is a stranger on a Young Life Weekend for Women!
Pricing
Young Ladies
$199per person
SPECIAL for 18-35 yrs old
Dorm Lodge
Register by April 30
Groups of 8 or More
$229per person
Dorm Lodge
Early Bird
Register by April 30
Shared Dorm Lodge
Early Bird
Register by April 30
Wolfe Creek Lodge
$339shared - per person
Wolfe Creek Lodge
$459private - per person