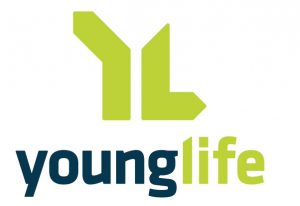 Young Life New Year's Camp
2021-2022
Updated Dec 2, 2021
Dear Parents and Students,
Sadly we need to announce the cancellation of our New Years Camp 2022 trip to RockRidge Canyon due to travel safety restrictions on Highway #3.
This has been an incredibly difficult time for the province of BC with the recent atmospheric rivers, flooding, mudslides, and the loss of homes and highways, all while in the midst of COVID-19. There are unknown timelines for the roads to be repaired for travel to the Interior, let alone the personal difficulties of those in Princeton, Abbotsford and Chilliwack – all 3 places of which we need to travel through to get to RockRidge Canyon.
We apologize for our silence in communication as many of you have been asking over the past 2 weeks whether camp would be cancelled due to the highway conditions. We have been using this time to assess the feasibility of travel to camp with our bus company, and exploring other options before finalizing the decision to cancel the RockRidge trip. Amongst the other challenges, the restriction of Highway #3 to 'essential' travel only until further notice does not allow us to go ahead with the trip. (This is being greatly impacted by repair forecasts of late January for Highways #5 and #1).
On behalf of our Young Life staff and leaders across Vancouver Island and the Lower Mainland, I want to thank you for signing up for the trip – we had a total of 244 students and leaders registered and waitlisted. It would have been an amazing New Year's together! We are sad knowing how many cancelled events like this have been experienced the past 2 years by our teenage friends. We are eternal optimists in Young Life however and we will try and try and try again to bring these camp trips back until they happen!
On that note, you have two choices for your deposit and payments that you made for this trip. You can be 100% refunded or you can put all the funds towards your student going to RockRidge Canyon this summer. You choose!
SELECT ONE OPTION
The Summer RockRidge Canyon trip dates are already available and for all campers it will be either July 26-August 1 or August 4-10 depending on which week your area has been given (confirm with your area which). We ask that you take a moment and fill out this simple form to designate 'refund' or 'summer':
If we do not hear back from you by January 31st, we will automatically refund you on February 1st.
Any questions are best directed to your local Young Life staff first and we are happy to assist after that.
Preview a RockRidge Canyon camp!
Thank you again for your interest and desire to join your Young Life group on an amazing trip at RockRidge Canyon – we hope you will join us for the next one! Thank you for understanding this tough decision and we hope you and your family are able to have an enjoyable Christmas season together.
Sincerely,
Brendan,
Regional Director | Coastal Region