YouBelong@RRC
ALL TOGETHER NOW…
YouBelong is for RockRidge Canyon Alumni – Everyone who has worked or volunteered at RockRidge Canyon.
It's been 15 years since RockRidge Canyon opened. For many, RockRidge Canyon has been a special place where faith has grown, memories were made and lasting friendships established – all while working and volunteering. YouBelong is the developing vision for all RockRidge Canyon alumni to stay connected, share stories and make time to spend time together.
Now it's time to let you know how much you are valued and appreciated! Our kickoff weekend will be "ReKindle", celebrating 15 years together. (See below)
WHO BELONGS TO YouBelong@RRC?
Basically, you, if you've worked or volunteered in any capacity on site. YouBelong includes RockRidge Canyon Property Staff, Summer Assignment Teams, Interns, Summer Staff and Work Crew who volunteered for a season or term, plus adult volunteers who have served midweek and weekend rental groups.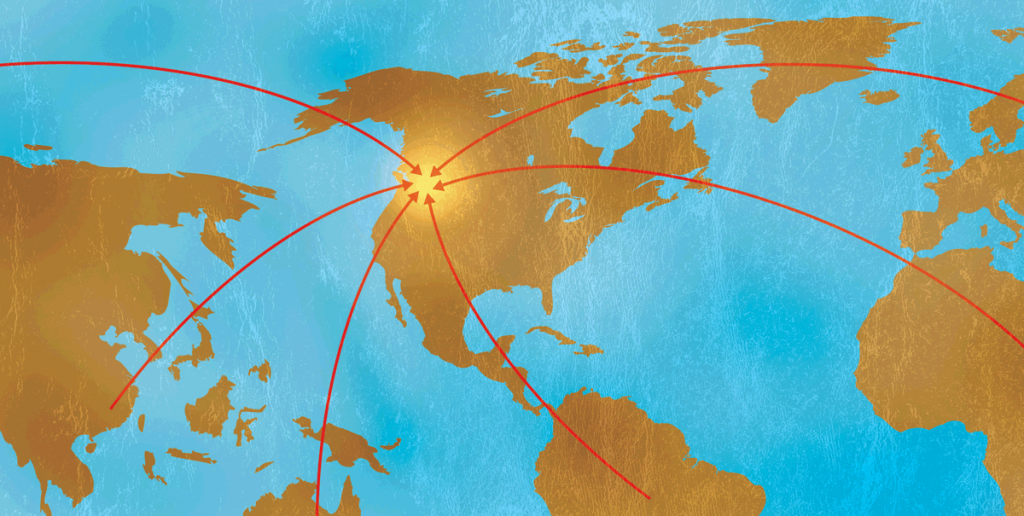 WHERE ARE YOU?
We're trying to find everyone. So many folks have worked and volunteered at RockRidge Canyon over the years. Some have changed their last names, hairstyles, and plenty have changed their email addresses. Finding everyone is a community effort but it starts with you.
The YouBelong questionnaire helps us find and connect fellow RockRidge Canyon alumni over time. Please take a couple minutes to fill it out, whether you can make it to ReKindle anniversary or not.
(P.S.  This isn't the ReKindle weekend registration. See below.)
1. Complete the YouBelong@RRC questionnaire.
2. Share it with your RockRidge Canyon contacts.
3. Sign up for the ReKindle Weekend
YouBelong Alumni
Register here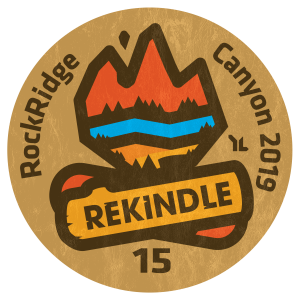 ReKindle Anniversary Event
Celebrating 15 years together
Yes, 2019 is our 15 year anniversary! We thought it would be fun to help you "ReKindle" some of the relationships you formed while you were at RockRidge Canyon so we're planning a special RockRidge Canyon weekend,
November 8-11, 2019
ReKindle will be a super chill mix of RockRidge classics. Great food, activities and plenty of time to reconnect with friends. Club time. Cabin Time. Coffee around campfires and plenty of indoor and outdoor rec. And there just has to be some Quality Young Life entertainment, right?!
How's this going to happen?
Like every event at RockRidge Canyon this is a community event and a community effort. The ReKindle team is looking for friends like you to pitch in along the way, the way you've done it before at RockRidge Canyon. Doing so will keep the cost down and the event accessible to everyone.
Get involved early
Help shape the fun and experience of this unique weekend. Get in touch by emailing Linda via lrytkonen@younglife.ca
Airport Shuttle
An optional airport shuttle to and from Kelowna will be available. Pick-up is Friday afternoon (2:30pm) at Kelowna airport (YLW).  Monday early afternoon drop-off, for flights after 2:00 pm. Reserve through Linda lrytkonen@younglife.ca
ReKindle Weekend Schedule
Btw, just like at camp, some events are subject to change
Friday Evening
Eat dinner in town then check-in from 4pm -8pm at the Pinnacle Dinning Room. Find your room and head to the Loft.
Friday 7pm. Canyon Coffee opens for hot drinks, snacks and a warm welcome. Enjoy acoustic music as you hang out with old friends in a hosted coffee-house atmosphere. Then head down to roaring camp fires. Bring your guitar, join the fun and revive your favourite Young Life songs under the stars. You'll also want to check out what's new in The Ridge Trading Co. Feeling peckish? Grab a snack from Scoops. Stay up late but a good night's rest because tomorrow's going to be a full day.
Saturday
Good morning! Wake up and grab a fresh espresso or chai latte in from Canyon Coffee, then head down for a classic RockRidge Canyon breakfast. After breakfast, we'll meet in The Rock. Be prepared for some hilarious 'walk-ons'. We'll also get an overview of the weekend. And in a flash we're off for lighthearted indoor and outdoor activities. After a hearty lunch join the ball hockey game or all-weather bocce. If it's below 0ºC bring your skates. The afternoon is a great time to rediscover the thrill of the Zip line, join the hike up The Pinnacle or engage in a little retail therapy at The Ridge Trading Co. There are more activities and sessions in the works, so stay tuned. Hint: One will be "AMAZING".
You'll definitely want to be here for Dinner Saturday night.
We're looking forward to everyone being together at dinner, sitting amongst friends who have arrived during the day. It'll be like a family reunion! Who will you decide to eat with? Perhaps your old Work Crew mates, Interns or the friends you've met over the years. Wear your RockRidge Canyon swag and those name buttons you've saved. The older the better. The more, the merrier.
Of course, Club follows dinner, and it's going to be a blast. Young Life entertainment, special music and speakers. There will also be time for memories, time to share how God has worked through our lives over the years to build something amazing, and not just on property, but most importantly through people into the hearts and lives of teens and those who have served them. It's a time of celebration. A time to recognize how much your contribution is valued. A time to enjoy this moment together and look forward to the future. Bonus: We're planning a birthday cake reception in the foyer before the… Dance Party, hosted by a fantastic band. Meanwhile, The Loft and campfires will also be open for those who like to quietly chill and rekindle with friends. This is going to be a great night!
Sunday
Shake off Saturday night with caffeine & yummy breakfast then head off to The Rock for a very special Sunday morning worship service – including communion lead by Ron Olson, a long time "in the beginning" friend of RockRidge Canyon. "In the beginning there was a dream… and Ron… and Linda… We'll conclude the service with All Camp Quiet. Afterwards you'll be invited to process in a prayer room or go on a hosted Prayer Walk, to attend seminars or enjoy other group activities.
Once Lunch settles enjoy the afternoon with old friends. The property will open up for you to rediscover. When was the last time you hiked up The Pinnacle? There are more favourite indoor and outdoor group activities planned, including, (weather permitting) a lake tour. Buy a RockRidge Canyon toque. Relax together over coffee in the Loft and Summit rooms. You've been here before. You know what to do.
Get ready for another fun night. Seriously. The weekend's not over. Take pleasure in dinner and good company, then head to Club – Classic Young Life songs, heartfelt worship and inspiring speaker. Carolyn will present the future vision of RockRidge Canyon.
After Club we'll take a break prior to the evening's entertainment, then get your kicks at Improv Theatre, hosted by the highly talented, masterfully witty and pretty funny duo – Blake and Emily. There's plenty of time to have a snack and hang out during the Coffee & Connection time inside, or around warm campfires over looking the lake. Still have energy? Become a Sunday Night Lights legend on the ball hockey rink.
Monday is Remembrance Day
We'll pack up early and start the morning with a regular breakfast, then Club. While some indoor activities are planned until 11am departure, we are hoping those who stay over through Monday will head out at 10:30 to Princeton for the local Remembrance Day ceremony. Thanks for joining your friends, for ReKindling. It was definitely worth the investment.
Don't wait for your friends to sign up. Be a leader. Register then post it. Put it on your Facebook, and the 'Gram, or Insta' or the Twitter. Tell the world. But first, sign up today. 
Got Questions?
Call Linda
(250) 870-9030
Main Office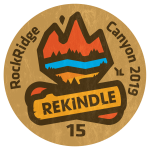 November 8-11
You are welcome to stay all 3 nights (Friday, Saturday, Sunday), or choose 2 nights (Friday & Saturday or Saturday & Sunday), or simply come for the day Saturday (includes lunch, activities & dinner).
Accommodation is limited so be sure to book early.
ReKindle Registration
Deadline : Monday Nov 4
T Shirt Deadline – Midnight, Sunday Oct 20